Road kill is a group of illustrators, artists/designers born with the basic obssision to create, this is ther premier show together as a collective, and i have had the plesure of joining them, this us setting up the show
from left to right: Dan Singer, Charlie Cameron, Craig Scott, Ciara Roberts, Darell Tallent, Luke Overin.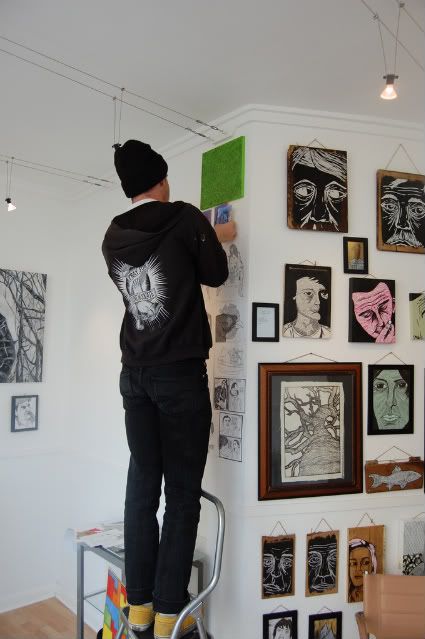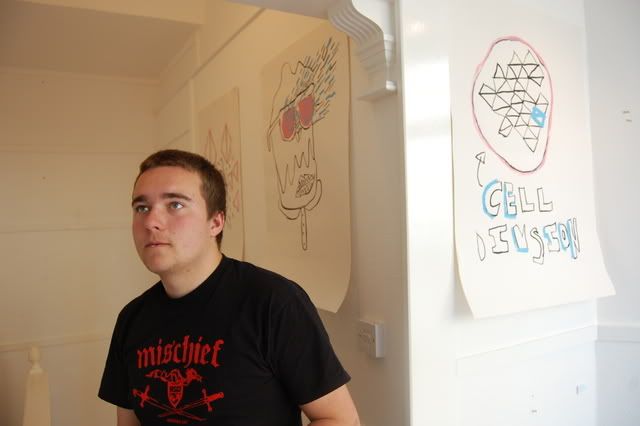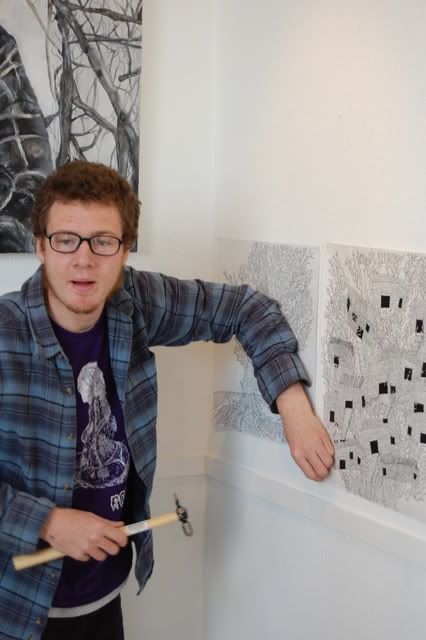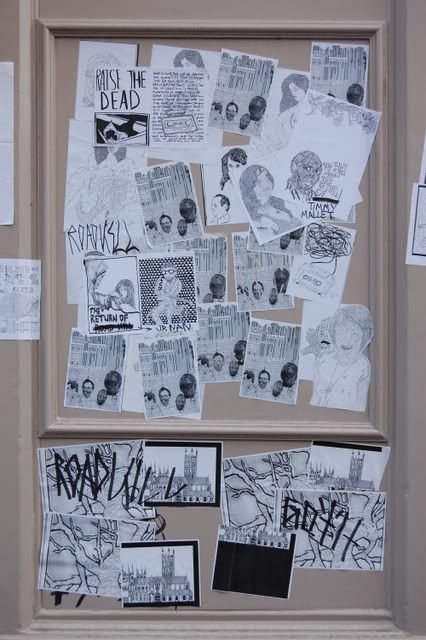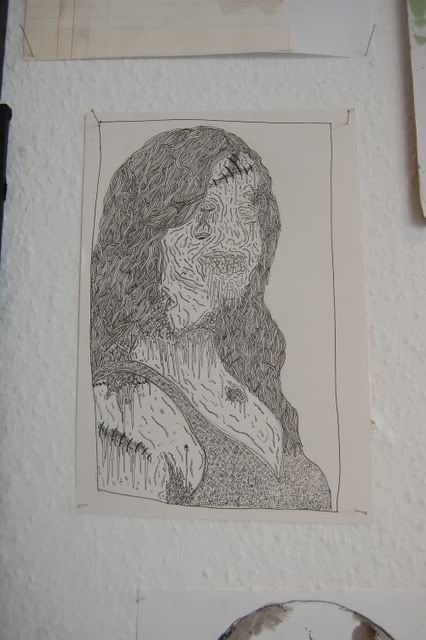 Pictures of the private veiw will be up at some point in the week!!!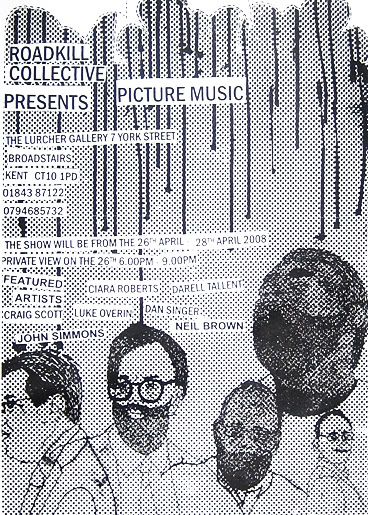 When the earth spits out road kill it will rturn to tear the flesh of the living.